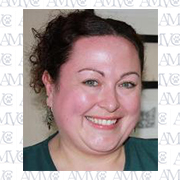 Dr. Keely Bertram, DVM
Veterinarian
Dr. Bertram grew up a child of a National Park service family, where she developed a great appreciation for all types of animals both domestic and wild. During her high school years she worked at Oakhurst Veterinary Clinic where she fostered a variety of orphaned babies from birds, squirrels, and possums, to kittens and puppies. She attended Fresno City College and Fresno State University prior to transferring to the University of California Davis, where she was awarded her Doctorate of Veterinary Medicine in 2002.
Dr. Bertram joined Atwater Merced Veterinary Clinic as an associate veterinarian in 2004. Dr. Bertram maintains regular clinic hours at both the Atwater and Merced Locations.
Her household is full of a multitude of pets. There is Clementine Rose (her beloved basset hound), Lenny & LoLo Two (weechuahuas!), Amy and Beaurgard Festis the cats; and Turtle, the 20+ year old box turtle. Dr. Bertram has a history of adopting a stray for each year she works. Who knows what type of critter is next!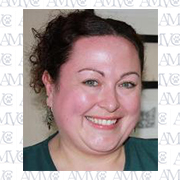 Dr. Keely Bertram, DVM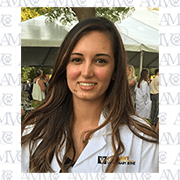 Dr. Tatiana Smith, DVM
Veterinarian
Dr. Tatiana Smith grew up in the lovely city of Folsom, California, right outside of Sacramento. She knew she wanted to be a veterinarian from the age of five, and she spent her free summers shadowing small animal veterinarians around the area. It was during her undergraduate time at UC Davis that she developed a passion for large animals, with a special love for dairy cattle, pigs, and goats. She graduated with a B.S. in Animal Science with a specific focus on dairy cattle production. She decided to stay in Davis for veterinary school and focused on livestock medicine with a secondary focus on small animal health.
She joined AMVC in the summer of 2020 and is excited to be part of such a wonderful team. She is one of the mixed animal veterinarians who spends her time both with dairy cattle out on the farm and also inside the clinics with small animals. Her special interests include feline wellness, dermatology, and pig health. In her free time, she loves to get her fitness on, either cross country running, weightlifting at the gym, or outside hiking in her favorite place on earth, Yosemite. She has two wonderful cats of her own, Fred and George.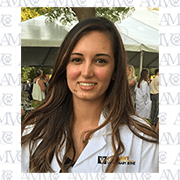 Dr. Tatiana Smith, DVM